About HW High Schools
Principal Alethea Wells, Ph.D.
I am Alethea Wells, Ph.D. in servant-leadership for the 2022-2023 academic school year. I pray this communication finds you and your loved ones in good health. As a single mother of a college graduate, the past 2 years has challenged the way in which we live, love, and laugh. I've had to say goodbye to friends & loved ones who transitioned from earth to angels in what seemed like overnight. It is by grace alone we enter this new school year with eternal optimism for the future of our students and we hope this generation values time; literally, every breath is a blessing.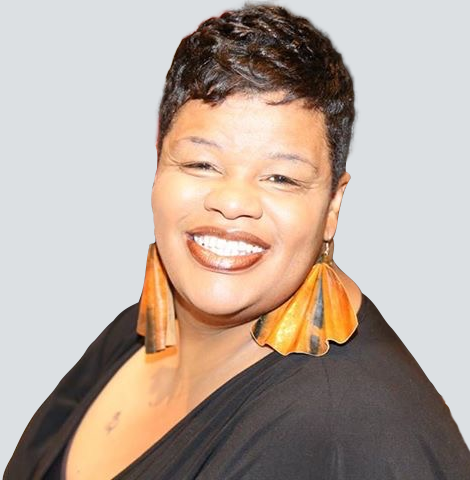 Harper Woods High School students have the opportunity to enroll in courses at the Harper Woods College and Career Institute.
Harper Woods High School students receive innovative instruction and are well prepared for success. DISCOVER YOU! Students can explore all occupational clusters of interest.
OUR staff provides high-quality, student-centered instruction focused on helping each student to reach his or her highest potential. Learning is supported with one-to-one technology for every Harper Woods High School student. In addition, counselors and OUR college advisor helps students to select courses and programs leading to a variety of post-secondary options.
Our Students are College and Career Ready and Entrepreneurship Prepared
Serving 9th, 10th, 11th, and 12th grade students, WE offer:
An Opportunity to Earn a Synergen Degree that includes:
a Rigorous High School Diploma, Career Pathway Certificate, and an Associate's Degree.
Career and Technical Education
Dual Enrollment In Partnership With Wayne County Community College District (WCCCD)
Fine and Performing Art Programs
Foreign Language Programs
Athletic and Intramural Sports
1-to-1 Technology
After-School Clubs and Activities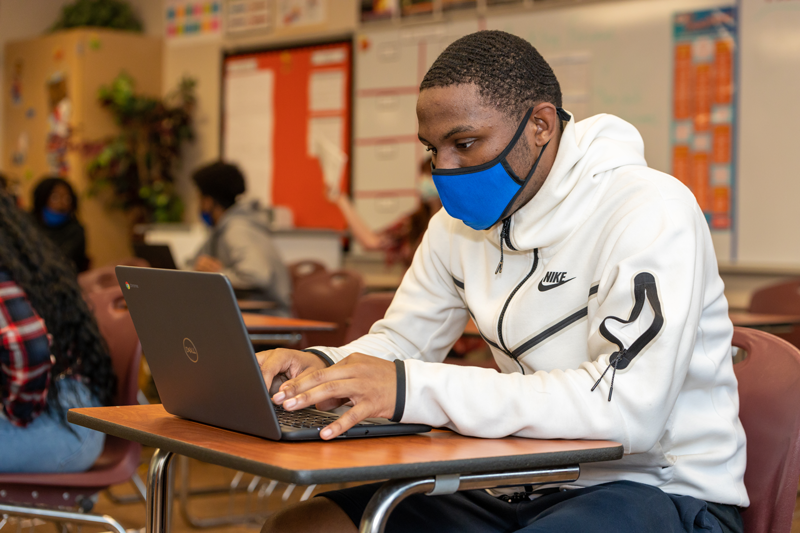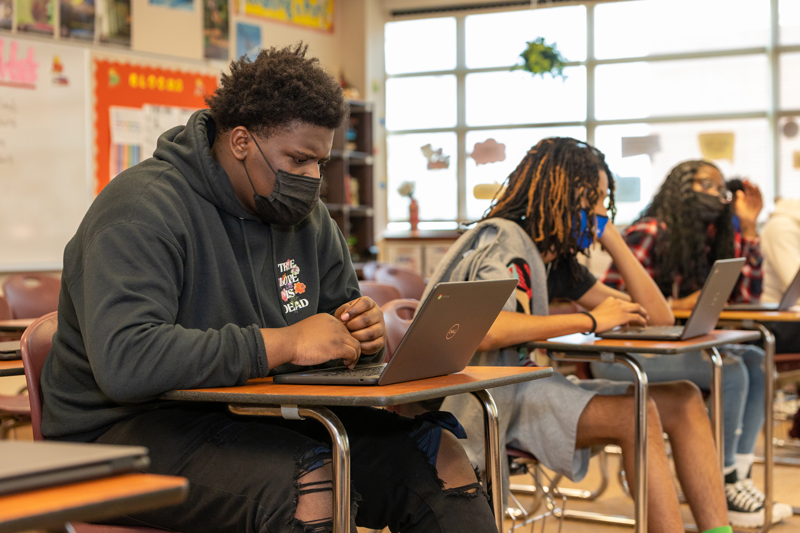 HWHS has a variety of extracurricular opportunities
HWHS athletic teams compete in the Oakland Activities Association (OAA). Students can participate in the following team sports:
Swim & Dive

Tennis

Golf

Bowling

Boys & Girls Basketball

Cross Country

Competitive Cheer
Football

Baseball

Softball

Sideline Cheer

Boys & Girls Soccer

Track & Field

Wrestling
Other after-school activities include:
National Honors Society
Student Council
Intramural Activities
Tutoring mentoring support
Variety of Clubs
Partnerships with community organizations and businesses bring additional educational experience to students through internships and mentorships.
Fine and Performing Arts Programs include:
Theater Arts
Chorus
Concert Band
Jazz Ensemble
Music Theory
Painting, Sculpture, Dimensional Art
Meta 24 Director
"META24 provides students with an innovative learning environment. Students master skills in active ways, requiring them to think critically, problem-solve, and collaborate in a student-centered learning environment which includes foundational skills, and STEM-based projects. Students work in labs to MAKE a beneficial, sellable products. They learn how to write a business plan, launch their new ENTERPRISE. As they work collaboratively, they TEACH each other essential skills which help them ACHIEVE positive results. As they experience success in their efforts, they reflect and focus on how they were able to succeed in their respective business. These skills are meant to help them succeed in life beyond school. Some of the products created in META24 labs by students can be sold directly in the school while other products can be used to assist community businesses expand."
Empowering Students to be College Ready, Career Ready, and Entrepreneurship Prepared!
For more information please contact Harper Woods High School at 313-245-3037.
HW High School Contact